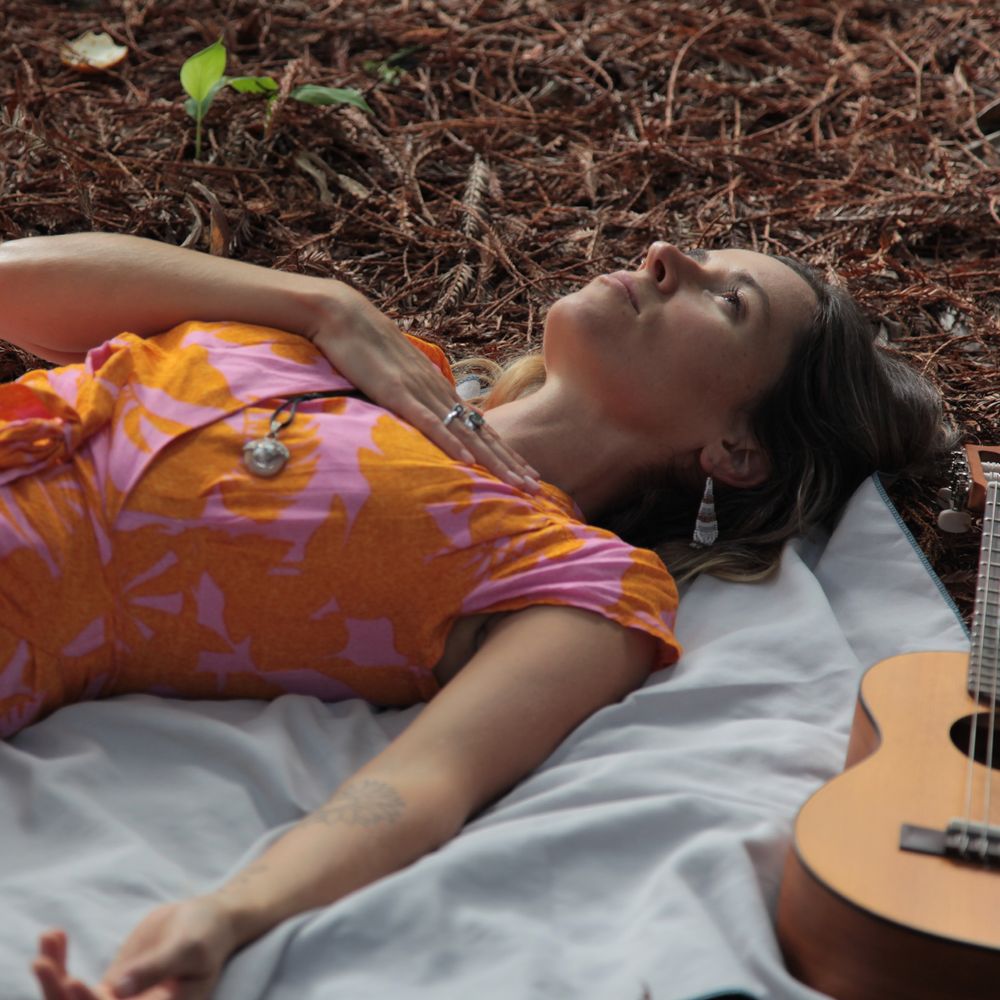 Mary Mailhot (MM'Honey)
Singer-songwriter and musician
Mary is an American singer-songwriter and musician composing a dreamy blend of etheric vocals, ancient mantras, folk-rock, and new-age sounds. 
Bio/ Story
My name is Mary, I am a singer-songwriter and musician. I was in my first musical at the age of 4, and from that moment on, I haven't stopped singing and dancing. I graduated from the New School in NYC with a double-major in literature and dance - A genuine art, ballet, musical, and performing arts nerd. Swept away at 24 years old, I ended up in Sydney Australia for love but quickly encountered heart-break. Alone on the other side of the world from my friends and family, I was forced to go on my own self healing journey. 
In this space, I restored the relationship to my heart and creative self. Healing self-destructive wounds that come from many years trying 'to make it', living in the hustle and competitive nature of New York City as a dancer, singer and an actress. I didn't realize how much of a toll it took on me. I knew I needed something new, something for my soul. And that's when I found song-writing and I started learning guitar. Eventually, I had enough courage to try an open mic which led to collaborating with other musicians. Since then, writing melodies and playing music has been the core passion of my life. 
In 2013, I moved to Oakland Ca, I was playing a lot of music. On a random open-mic night at the Starry Plow in Berkeley, I met my dear friend and colleague Geoff Saba of Itinerant Home Recordings. I was encouraged and inspired to start my own band, Honey and The Emperor. By then, I had a lot of music I wanted to record and we recorded my first Album, La Mer in 2016. Two years later I came out with my second album/EP Moon Dream. The music scene was so alive and spirited. We played art galleries, record stores, dance venues, yoga spaces, and block parties, but figuring out how to "make it" was still challenging. We were living the creative musical dream, but truy at the expense of our health and not to mention the general difficulties of navigating the music industry.
With a deep desire to embody my art, I collected a lot of experience and skills along the way. Dance, singing, and performance swirled themselves into my interest in the healing arts of yoga, reiki, and mantra. It's a story with a lot of synchronicity between life experiences and colorful communities between Bondi, Brooklyn, and the San Francisco Bay Area. Today, I call Kauai my home and find myself wholeheartedly devoted to kundalini yoga, reiki, and music as well as serving the community and listening deeply to the wisdom of the ocean, land, and magical beings in my life.